Turn on suggestions
Auto-suggest helps you quickly narrow down your search results by suggesting possible matches as you type.
Showing results for 
Topic Options
Mark Topic as New

Mark Topic as Read

Float this Topic for Current User

Bookmark

Subscribe

Mute
Is it possible to use FPGA to modulate/demodulate LED communication?
Hi all,
I am looking for some technical assistance with a current project I have been tasked with.

The project requires the construction of a working Free Space Optical (FSO) link. Although exact distances have not been stated as yet, it is hoped to achieve a working prototype in the lab and then build from there.
To avoid the need for PCB construction and component soldering i was wondering if it would be possible to use a FPGA to carry out the modulation and demodulation of the light signal at the transmitter and receiver. A basic block diagram of the idea i have in my head look something like this....
Transmitter
I/O Device (TCP/UDP) >>> FPGA BOARD (To modulate the data and drive a current to the LED) >>> LED ARRAY >>> FRESNEL LENS ------ free space-----
Receiver
------free space >>> PHOTOSENSOR/PHOTODIODE >>> FPGA BOARD (To de-modulate the light signal) >>> I/O Device (TCP/UDP)
Now i am sure it is probably far more complex than I am making out but this is just an initial idea. Thankfully we have until April to deliver the project so i have plenty of time for learning!!

Lauren


Any help is massively appreciated!!
Will need to carefully plan out your signals, but I don't see why this wouldn't work. I'm not sure about the FPGA recieving TCP/UDP signals. You will want a digital communication scheme of some sort to help there. And LEDs tend to want more current than most DIO cards can handle. So you will likely want a digital buffer of some sort to handle the output current.
---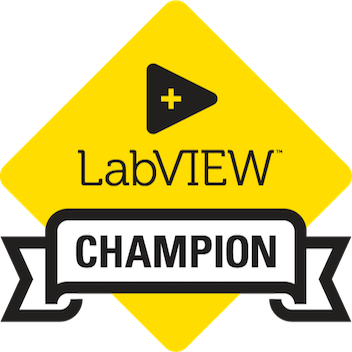 There are only two ways to tell somebody thanks: Kudos and Marked Solutions
Unofficial Forum Rules and Guidelines
"Not that we are sufficient in ourselves to claim anything as coming from us, but our sufficiency is from God" - 2 Corinthians 3:5