Turn on suggestions
Auto-suggest helps you quickly narrow down your search results by suggesting possible matches as you type.
Showing results for 
Topic Options
Mark Topic as New

Mark Topic as Read

Float this Topic for Current User

Bookmark

Subscribe

Mute
Hi!
I am using a PCI 6040 E connected to a BNC 2010 to measure 3 different voltages to measure the output voltages of a quadrant photodiode with about 22 kHz as a sampling rate. Light inserted on QPD comes from a scattered light from an optically trapped particle, therefore it should change with a high frequency, but, I have just found that the measured signal changes just in some steps:
1.49414062
1.49414062
1.49414062
1.49902344
1.49902344
1.49414062
1.49902344
1.49902344
1.49902344
1.49902344
1.49902344
1.49902344
1.49902344
1.49414062
1.49902344
1.49414062
I mean some constant numbers exactly have been repeated, which is my surprise. I also have seen that resolution of my PCI should be about 12 bits so I should have 0.0024 volt resolution. Is there any idea?
Thank you,
Faha
Actually, your resolution should be 4.88mV based on a +-10V scale (20V peak to peak). So you are in the noise of a single bit.
---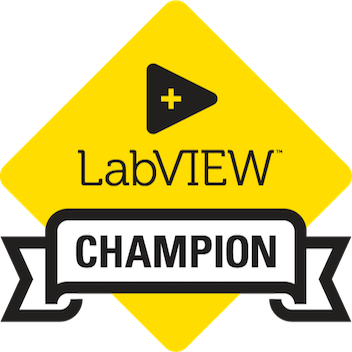 There are only two ways to tell somebody thanks: Kudos and Marked Solutions
Unofficial Forum Rules and Guidelines
"Not that we are sufficient in ourselves to claim anything as coming from us, but our sufficiency is from God" - 2 Corinthians 3:5
Yes! I have just seen that by changing the minimum and maximum in data aquering, I have the real voltages. I didnt know it that I can change the resolution by Min and Max voltage and I worried I can not use this PCI. So it is solved!
Thank you,
Faha