Turn on suggestions
Auto-suggest helps you quickly narrow down your search results by suggesting possible matches as you type.
Showing results for 
Topic Options
Mark Topic as New

Mark Topic as Read

Float this Topic for Current User

Bookmark

Subscribe

Mute
Difference between NI 9230 and NI 9234
I plan to purchase one of these modules NI 9230 or NI 9234. Both seem to have similar configurations except the number of inputs (3 and 4 respectively) and sampling frequencies (12.8 kS/s/ch and 51.2 kS/s/ch respectively) and few other minor differences. I need to acquire data from two accelerometers (at around 0.1-2khz) and an impact hammer. Which of these modules would be suitable since the price difference is about INR 1 lakh.
---

@krjp wrote:


I need to acquire data from two accelerometers (at around 0.1-2khz) and an impact hammer.

---
Per Nyquist, if you want to see a 2kHz signal, you have to sample at least 4kHz. To actually get a good look of the full bandwidth, you really need to be more around 10x the bandwidth. This would put you around 20kHz sample rate. Since you have 3 channels, the 9230 will put you at 12.8/3 = 4.27kHz. The 9234 would give you a max sample rate of 51.2/3 = 17.07kHz. So I would go with the 9234 and max out that sample rate just so you can get a decent resolution at the 2kHz frequency.
---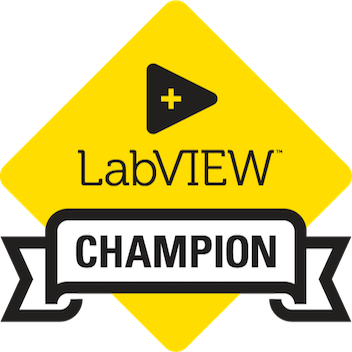 There are only two ways to tell somebody thanks: Kudos and Marked Solutions
Unofficial Forum Rules and Guidelines
"Not that we are sufficient in ourselves to claim anything as coming from us, but our sufficiency is from God" - 2 Corinthians 3:5
By my experience on low shock, you will be happy for every sample.
I even quenstion the 2kHz upper bandwidth until proved by measurements with higher bandwidth 😉
Even at shock durations of 5ms ore longer, you can have significant energy at frequncies beyond 2 kHz.
So I'm with crossrulz... get the one with higher bandwidth.
Greetings from Germany
Henrik

LV since v3.1

"ground" is a convenient fantasy

'˙˙˙˙uıɐƃɐ lɐıp puɐ °06 ǝuoɥd ɹnoʎ uɹnʇ ǝsɐǝld 'ʎɹɐuıƃɐɯı sı pǝlɐıp ǝʌɐɥ noʎ ɹǝqɯnu ǝɥʇ'