代码和文档
添加附件
Overview
The example demonstrates how to perform CAN Bus Frame and Signal conversion, leveraging the NI-XNET API for parsing the database.
Description
The attached zip contains an example VI demonstrating the signal to frame, and frame to signal conversion, using a class. This code uses the XNet API for database parsing but the conversion itself is done with pure G. The Frames to Signal conversion function is a polymorphic VI and supports 4 different modes: Single Sample Double, which reads the latest value for the signal, XY which reads every value along with a timestamp for each value, Waveform, which reads every value into a waveform, and Single Sample String, which reads signals and displays them by converting doubles to strings, and displaying enumerated signals as their string representations. Going in the reverse direction is also supported with the String to Frames supporting an array of doubles, or an array of strings.
Requirements
Software
LabVIEW 2015 Base Development System (or compatible)
NI-XNET 14.0 (or compatible)
OpenG Libraries (install over VIPM)
Hardware
No hardware is necessary to use this example VI
(Although the NI-XNET software is used, there is no need for NI-XNET hardware)
Steps to Implement or Execute Code
There are three examples on the root with instructions in each. For the Basic and Mux example just run the VI and look at the output. For the Conversion Speed Test, select the conversion test to perform by changing the tab value, then run the VI.
Additional Information or References
Changelog
Version 8. All conversion is now done with raw G code. The XNet API is only used for reading signal information like scaling and string enumeration. Converting to and from strings, using the signal enumeration is added as polymorphics. The Init now supports a DBC or a database name. New properties for reading and writing data added. Speed of conversion greatly improved with Conversion Speed Test added to demonstrate the differences between Version 7 and 8, and the NI method.
破坏者
Some of the performance data can be found by running the Speed Test but the results of one machine are below. Each graph is a different test, and the lower the number the better.
Version 7 removes the NI-XNET conversion API for frames to signals, and implements the conversion with G. This makes the conversion process about 10 times faster. Signal to frame still uses NI-XNET conversion. NI-XNET 16.0 added new restrictions to the characters allowed in an alias, and so Get Alias from DBC was updated to replace invalid characters with underscores.
Version 6 added CAN and LIN Frames to Table VIs and added them to the demos. Also added NI-XNET Frame Conversion which is a polymorphic VI that converts from NI-CAN frames, neoVI CAN frames, and NI-XNET LIN frames to NI-XNET CAN frames. Other polymorphic types can be added.
Version 5 handles muxed signals slightly differently. If a signal was requested to be converted which is a muxed signal, but the multiplexer wasn't specified, then when the conversion takes place the multiplexer values will not be returned from any of the Frames to Signals conversions.
Version 4 added better support for multiple conversion sessions at once. It does this by generating unique names in the Get Alias from DBC instead of using the same temp name. The Close was also modified to help cleanup these temp names, which correspond to files that don't exist anymore.
Version 3 added multiplexed signal support. Frames can be made from muxed signals, and converting frames back to signals will return nothing if the multiplexer value is not correct. If no signals a multiplexed the conversion works as it always has.
Version 2 added which sets the payload size of all frames to 8 bytes on start. This avoids a bug in the XNet conversion library.
**The code for this example has been edited to meet the new Community Example Style Guidelines. The edited copy is marked with the text 'NIVerified'. Read here for more information about the new Example Guidelines and Community Platform.**
---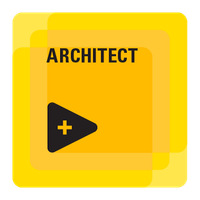 Unofficial Forum Rules and Guidelines
Get going with G! - LabVIEW Wiki.

16 Part Blog on Automotive CAN bus. - Hooovahh - LabVIEW Overlord
NI社区"代码范例交流区"(Example Code Exchange)中的代码范例已获得MIT许可。