Reply
Topic Options
Mark Topic as New

Mark Topic as Read

Float this Topic for Current User
This is an open group. Sign in and click the "Join Group" button to become a group member and start posting.
Highlighted
Member
The table below will be used to track the awesome apps that are in development and to ensure that we are working on a variety of apps.
Please enter your name and the app you will be working on below.
Thanks!
Name

App
Shane Coles
Smart Sprinkler Controller

Shane Coles

3D printer controller app.

Not enough time to implement this.
Dave Thomson
Audio analyzer
Nicholas Johnson
Guitar Tuner / Distortion Pedal
Virendra Kakade
Student level Oscilloscope/Multimeter. May be some other app as well.
Christopher Stryker

RGB hypnocube. Depending on time, make it respond to audio stimuli. I'm going to take the automotive performance black box suggestion. Much more practical.

Will Schoettler
Programmable wireless power switch.
Will Schoettler

Sound sampler (if time, and if we're happy with so many audio apps) Not enough time to implement this.

Jeff Liles
Basic Logic Analyzer application
Ed Dickens

Network assessable temperature controller for backyard smoker.

Ziggy Sobkow (Mikrobi)

Recumbent electric bike monitoring with energy bank

unluckily not enough time
Ziggy Sobkow (Mikrobi)
Smart battery monitor for standalone myRIO solutions
Steve Brooks

Lite Data Logger

Christian Altenbach
Simple Voice remover
Fabiola De la Cueva
Lock-in Amp
Artavazd Khachatryan
Position and velocity tracer using onboard accelerometer on myRIO
Ziggy Sobkow (Mikrobi)
Real- time solar module simulator up to 100W
Ziggy Sobkow (Mikrobi)

High efficient solar module with Maksimum Power Point Tracking controler up to 100W

unluckily not enough time.

Fabiola De la Cueva
Solar Module Characterization and Diagnostics (I-V Tracer) -- most likely not by NI Week since we have to design some external HW.
Ben Black

Kegerator / beer fermentation fridge temperature controller

Chris Larson
Mobile Phone App and Webpage to control/monitor any myRIO project
Milan Raj

Leap Motion Controller interfaced to myRIO for magnetic levitation

Won't be usable until mid to late June
Russell Blake

Remote monitoring and control of a device connected to myRIO like a pump from a mobile device. Might try to control and monitor flow from a pump connected to my rain barrel as an example.

Concerned about liability because of AC power and water could cause serious injury to someone if not wired properly
Richard Thomas
Robotic Table Tennis opponent - with permission for hardware purchases from those holding the purse strings.
Tim Robinson
Quiz game buzzer system
Active Participant
I'm pretty sure Fred V made a LV G-Code interpreter that he used to draw on an etch-a-sketch from LV. It's probably worth syncing up with him if you move ahead with a myRIO 3d printer.
-Sam K
Member
Sam,
Thanks for the suggestion. I'll definitely reach out to Fred V and see what he has built!
Shane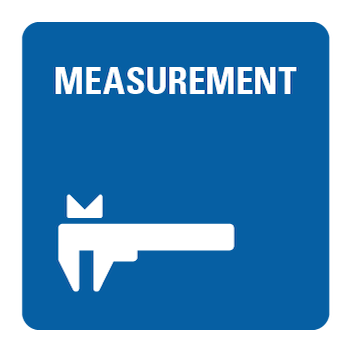 Active Participant
Artavazd,
I was going to incorporate velocity/position calcuations in to my project. I'd love to just interface with your code if that's agreeable with you. I'll PM you shortly.
-Chris
--------------------------------------
fka OlliesCamel
"I have Google for memory and Wikipedia for knowledge, mostly I use my brain for thinking up stupid things for my body to do."
Christopher Stryker | Staff Software Engineer | Certified LabVIEW Architect
Reply
Topic Options
Mark Topic as New

Mark Topic as Read

Float this Topic for Current User
This is an open group. Sign in and click the "Join Group" button to become a group member and start posting.