Turn on suggestions
Auto-suggest helps you quickly narrow down your search results by suggesting possible matches as you type.
Showing results for 
Guest Post: Timing is Everything
Member
Options
Mark as New

Mark as Read

Bookmark

Subscribe

Email to a Friend

Written by Bob O'Donnell, president, founder, and chief analyst at TECHnalysis Research
It may sound a bit far-fetched to link one of the world's greatest rock bands with NI, but it turns out they do have something in common: a concern for time. As Mick Jagger of the Rolling Stones famously proclaimed, "Time is on our side." In the case of NI, time (well, timing, to be specific) is also extremely important. In fact, one of the most interesting and most practical technologies that NI discussed at NIWeek involves timing and synchronization issues—specifically with Time Sensitive Networks (TSN). Though not widely known, NI has been a key member of the AVNU Alliance, an industry organization that is creating a version of Ethernet that supports critical timing and synchronization features that build off the IEEE 1588 standard.
Despite emanating from the staid and typically slow moving world of standards bodies, TSNs have quickly burst onto the scene and are driving some key IoT applications, ranging from electrical power grids to autonomous cars. During Day 2 keynote demos with partners Cisco, Intel and Oak Ridge National Labs, NI showed several very insightful examples that highlighted how their work on TSN applications can make a big real world-difference.
First, NI used the rig displayed above to show that the challenges that can exist between IT and OT groups within organizations aren't just structural or philosophical—they can be technical too. By connecting a control network running several electrical "fans" to an IT network that carried some video traffic, the demo showed that, without integrating support for the kind of critical timing synchronization capabilities that TSNs offer, the operation of the control network was negatively impacted. However, by using the TSN support that NI has added into its software platform, along with a set of TSN-enabled Cisco routers, the two networks were able to peacefully co-exist. The time-sensitive control data was delivered in a synchronous manner across the network to maintain smooth operation of the fans, and the video traffic continued as well.
The smart grid demo showed how essential it was to synchronize independent power sources in order to maintain a stable power grid. As Mark Buckner of Oak Ridge Labs explained, new sources of power being added to the grid, such as wind and solar, often arrive out of phase with the existing grid, making it difficult to take advantage of these increasingly important new resources. However, by leveraging the timing and synchronization work that NI has done, the additions can be made seamlessly.
Looking forward, it's easy to imagine that TSNs are going to play an increasingly important role for industrial IoT applications in manufacturing and many other industries. On the consumer side, TSNs are going to play a critical role in the automotive world, as well as in AV networks, such as for in-home audio streaming applications. If you get a system that supports that, when you feel like kicking back and enjoying some more Stones, you'll know that time will be on your side…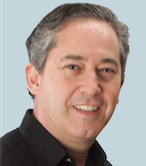 Bob O'Donnell, the president, founder and chief analyst at TECHnalysis Research, has a lengthy, multi-faceted career in the technology business. He's widely regarded as an expert in the technology market research field and his original research and advice is used by executives in large technology firms all over the world. A little more than a year after the firm's founding, O'Donnell made it onto AR Insight's list of most influential analysts, and on several occasions, he has made it to the top 10 of that list. Prior to founding TECHnalysis Research, O'Donnell served as Program Vice President, Clients and Displays for industry research firm IDC. In addition, O'Donnell is the author of "Personal Computer Secrets," and for over 10 years he hosted "O'Donnell on Technology," selected as the Best Computer Audio program in the US. Follow Bob on Twitter: @bobodtech.
You must be a registered user to add a comment. If you've already registered, sign in. Otherwise, register and sign in.