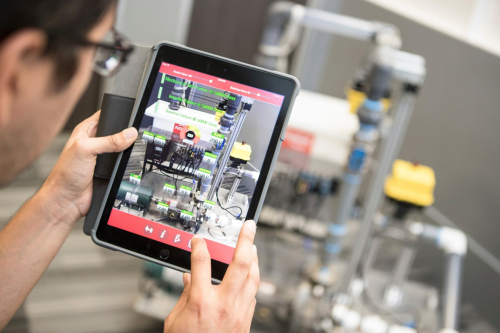 Written by Bob O'Donnell, president, founder, and chief analyst at TECHnalysis Research
OK, well, that headline may be a bit of an overstatement, but there was no denying the visual similarities between the tablet app that NI and Flowserve demo'd at the Day 1 Keynote of NIWeek and the incredibly popular mobile phone app—at least at a basic level. As you're undoubtedly aware, the Pokémon Go phenomena continues at a surprisingly robust pace and, as I wrote several weeks back, represents "An Augmented Reality Watershed." In fact, the mobile app's impact has been so big that you can't help think about it when you see other apps that overlay digital data on live camera feeds.
In the case of the NI-Flowserve-HPE-PTC demo there were no rare Pokémon to catch, but there was something that I'm sure some industrial engineers think is at least as exciting (ok, well, maybe not…;>): live, real-time data feeds from a variety of sensors connected to an industrial pump that were visually overlaid in the exact locations on the pump where the sensors are located. Curious about the pressure at a certain point in the line, the temperature of the liquid being carried or the vibrations of the pump engine? No problem, just launch the prototype application on the tablet and point its front-facing camera at the pump, and all that data and more was displayed in front of you, exactly where you wanted it to be
.
Behind the scenes, what was happening is that a number of sensors attached to an NI CompactRIO that sat on the pump were generating data that the RIO acquired, analyzed and passed along to an HPE Edgeline IoT system running both LabVIEW and PTC'sThingWorx. In addition to data analytics, the ThingWorx platform also features Vuforia augmented reality technology which, in turn, passed the data onto the mobile application running on the tablet. Those real-time data feeds animated the overlaid gauges that sat, augmented reality-style, on top of the live video image and would move around to stay "attached" to the appropriate sensor points as the tablet's camera was moved. The net result was a simple, but effective Pokemon Go-like augmented reality display—but for industrial IoT.
Just to add a bit more spice, you could even see an exploded 3D model of the pump in augmented reality, providing a simple intuitive way for operators or other maintenance personnel to inspect or repair the pump in a very visual, intuitive way. I doubt it'll have the impact of a Pokemon Go, but it certainly did provide an exciting preview of how consumer-type applications can have some interesting relevance to industrial IoT.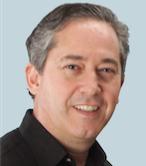 Bob O'Donnell, the president, founder and chief analyst at TECHnalysis Research, has a lengthy, multi-faceted career in the technology business. He's widely regarded as an expert in the technology market research field and his original research and advice is used by executives in large technology firms all over the world. A little more than a year after the firm's founding, O'Donnell made it onto AR Insight's list of most influential analysts, and on several occasions, he has made it to the top 10 of that list. Prior to founding TECHnalysis Research, O'Donnell served as Program Vice President, Clients and Displays for industry research firm IDC. In addition, O'Donnell is the author of "Personal Computer Secrets," and for over 10 years he hosted "O'Donnell on Technology," selected as the Best Computer Audio program in the US. Follow Bob on Twitter: @bobodtech.