Turn on suggestions
Auto-suggest helps you quickly narrow down your search results by suggesting possible matches as you type.
Showing results for 
6 Problems to be Solved by the IoT
Member
Options
Mark as New

Mark as Read

Bookmark

Subscribe

Email to a Friend
We commissioned a study from research agency IDC, studying the best practices for internet of things (IoT) implementations and how companies can prepare themselves for IoT-based operations.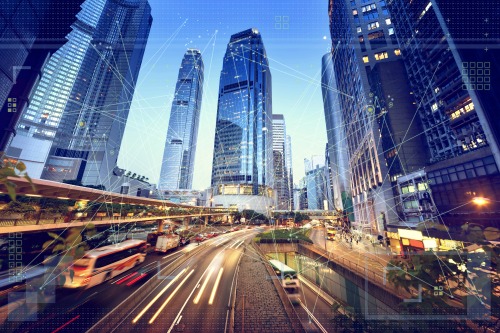 The study found the following key drivers necessary to prepare business operations for the adoption of IoT implementations:
Business uptime. Customers, competition, and government increasingly require organizations to function 24 x 7. Orgs are turning to implementing IoT as a way to maintain operations continuously and provide the tools to respond quickly and efficiently, and are looking to their solution providers — technology providers, contract manufacturers, OEMs, and so forth — to enable constant uptime and work in concert to provide new solutions that enable additional services. Example: the installation of sensors on equipment to enable remote diagnostics and predictive maintenance of systems. This enables operations to anticipate and schedule system downtime rather than shut down operations. Companies are depending on their technology providers to integrate systems without disrupting operations.
Automation. Orgs have realized 24x7 operations are beyond ordinary human abilities to assimilate incoming requests and respond efficiently. They're looking to IoT to embed machine intelligence into their operations and automate complex processes that enable greater worker productivity. Example: embedding intelligence into tools so that the proper specifications (torque, depth, etc) are communicated to the operator and the final reading is taken and documented, verifying the completed operation.
Real-time data. Automation requires moving from sporadic, limited data collections to continuous, expansive, real-time data collection and analysis. IoT enables both the low-level collection of data and rudimentary machine analysis and the high-level human analysis for decision making. Companies are still determining whether to push embedded intelligence to the edge or expand the utilization of cloud capabilities. The operational business model, the model's demand on data latency requirements, the connectivity environment, and costs are key decision key factorshere.
Environmental context. The IoT's continuous collection of data enables constant input on the environmental conditions in which an organization operates. Data humans would miss can be captured and provide the context for improved understanding of the environmental conditions contributing to a particular outcome. The expanded usage of a wide array of sensors is driving the growth of data, storage, and bandwidth.
Connectivity. Connectivity of equipment is a basic building block of efficient operations. When equipment communicates automatically without human intervention, it can fundamentally change an organization's capabilities, both human and machine. For example, internal applications can connect to remote applications. Humans can concentrate on enabling higher capabilities, such as managing, organizing, and analyzing the incoming data rather than just gathering data manually from disconnected systems. While there are a wide array of existing communication protocols, there are a number of organizations working to unify the various emerging standards. Location, environmental conditions, and operational demands are important considerations in the selection of the communication method and protocols.
Smart City. While orgs may be thinking primarily about their internal operations, IoT opens the prospect of interconnectivity with other IoT-enabled organizations. Scaling of cooperation from a single partner to a constellation of ecosystem suppliers will eventually enable Smart City IoT. Infrastructure, replacement cycle expectations, ownership and leasing contracts, and the potentially wide variety of governmental agencies necessary for approval must all be taken into consideration.
Here's the full whitepaper with more >>>
You must be a registered user to add a comment. If you've already registered, sign in. Otherwise, register and sign in.