Turn on suggestions
Auto-suggest helps you quickly narrow down your search results by suggesting possible matches as you type.
Showing results for 
Topic Options
Mark Topic as New

Mark Topic as Read

Float this Topic for Current User

Bookmark

Subscribe

Mute
Hi crossrulz,
I had implemented the wait inappropriately in my FPGA which I later fixed it. Also I had the coercion dot in my target. It was due to the word length of my FIFO. I later changed it to take care of the dot. But still the output wave was too fast. Now according to your suggestion, I changed the FIFO data type to SGL. Now I almost have the correct wave (Please refer to the attached waveform image). I think it is because I still encounter a FIFO timeout. Should increasing the delay bit more do the trick? I also switched to using waveform graph, which I think might be more convenient for later exporting its data to excel. Please let me know if that is true.
Thank You
P.S: Please find the attached project, host and target VIs for reference
1. Your Count(uSec) on the FPGA is defaulting to 0 and I don't see anywhere that you are changing that value. Change it to a constant and make it 10uS to give you a sample rate of 100kS/s.
2. Your FIFO size is too small. Increase it to be 2047 elements. This will give you a buffer size a little more than 2 full reads of the host. You should change this value on the Host VI as well.
---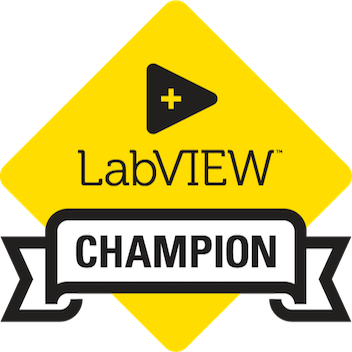 There are only two ways to tell somebody thanks: Kudos and Marked Solutions
Unofficial Forum Rules and Guidelines
"Not that we are sufficient in ourselves to claim anything as coming from us, but our sufficiency is from God" - 2 Corinthians 3:5
Hi,
I set the count on FPGA to a constant. I also increased the FIFO size to 2047 on both sides. But still the FIFO timeout indicator glows as soon as I start the execution. It means that I am loosing data, right? But the wave appears to be continuous and has some DC offset (I expect 1Khz 2Vpp sine wave). Also I noticed that when I changed the data type of FIFO to SGL, a coercion dot appears after the FPGA I/O node in FPGA VI. Is this causing the offset?
Please find the attached VIs and waveform image.
Thanks a lot!!