Turn on suggestions
Auto-suggest helps you quickly narrow down your search results by suggesting possible matches as you type.
Showing results for 
LabVIEW Champion: Christopher G. Relf
LabVIEW Champions Member Profile - Christopher G. Relf
Status:
Emeritus
Nickname:
crelf
Title:
Avionics Verification Manager
Company:
Location:
Long Beach, CA, USA
Programming Languages:
LabVIEW, TestStand
Certification:
Certified LabVIEW Architect
Certified Professional Instructor
Used LabVIEW Since:
LabVIEW 3.0
Applications Areas:
System Integrator - Medical, Aerospace, Defense, Mining, Research and Development, Psychometric, Vision Systems
Biography:

Christopher G. Relf is the Avionics Verification Manager at Virgin Orbit. A keen software and hardware automation engineer, Christopher is the author of "Image Acquisition and Processing with LabVIEW" (CRC Press), contributing writer for National Instruments' NI-News and Intrumentation Newsletter (sample article), columnist for Westwick Farrow Media's What's New in Process Technology and Consolidated Press' APC. Christopher's industrial experience includes roles as the Chief Architect at V I Engineering, Inc, and National Instruments Platinum Alliance Partner, Development Manager / Senior Technical Specialist for Neo Vista System Integrators Pty Ltd, an Automation Scientist at the Division of Telecommunications and Industrial Physics of the CSIRO, and a Process Software Engineer JDS Uniphase.
Books: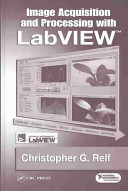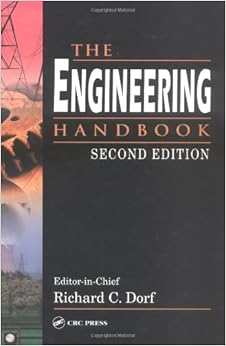 Discussion Groups:
Websites:
Articles:
"NeoLOG - Datalogging with LabVIEW Plug-ins" - 2005 NI-Week Case Study - Relf C. G.

"Australian Square Kilometer Array Site Testing" - 2005 NI-Week Case Study - Relf C. G., Raynal L.

"Athlete Psychology Testing System" - 2005 NI-Week Case Study - Relf C. G.

"RF Compliance Test System" - 2005 NI-Week Case Study - Relf C. G., Bowyer G. K.

"Wheat Grain Crush Curve Analysis System" - 2003 NI-Week Case Study - Bowyer G. K., Relf C. G.

"Custom System Integration and Commercial Off-The-Shelf Products" - 2005 Information Circular

"TEDS - Are You Ready?" - What's New in Process Technology

"PACs versus PLCs - What are the Real Differences?" - What's New in Process Technology

"Data Validity - Are Your Numbers Legit?" - What's New in Process Technology

"Automated Object Inspection - Finally a Mature Technology" - What's New in Process Technology

"50 Ton Load Cell Testing System" - 2004 NI-Week Case Study - Raynal L., Granger W., Relf C. G.

"Printed Circuit Board (PCB) Automated Inspection System" - 2004 NI-Week Case Study - Relf C. G.

"CAMS - Cable Analysis Measurement System" - 2004 NI-Week Case Study - Relf C. G.

"Rail Line Scan - Overhead Line Alignment Measurement" - 2004 NI-Week Case Study - Relf C. G.

"Laboratory Subject Monitoring and Stimuli Delivery System" - 2004 NI-Week Case Study - Bowyer G. K., Relf C. G.

"Alphachron™ He Extraction/Measurement Instrument" - 2004 NI-Week Case Study - Raynal L., Relf C. G., McInnes B.

"LabVIEW Software Engineering" - 2004 The Engineering Handbook (2nd Ed.)

"Environmental Chamber Monitoring and Control" - 2003 NI-Week Case Study - Granger L., Dick R., Relf C. G.

"LabVIEW Automates Eccentricity Measurement in an Industrial Production Line" - 2002 NI-Week Case Study - Relf C. G.

"Automated Object Inspection – Finally a Mature Technology" - What's New in Process Technology

"Automated Object Inspection – Front-End Components" - What's New in Process Technology

"Automated Object Inspection – Shedding a Little Light on the Subject" - What's New in Process Technology

"Feedback to Better Control your Processes" - What's New in Process Technology

"Closed Loop Control – Common Models" - What's New in Process Technology

"Industrial Automobile Networks – Driving the Data" - What's New in Process Technology

"Deterministic Data Acquisition and Control with a Real-Time Operating System (Part 1)" - What's New in Process Technology

"Deterministic Data Acquisition and Control with a Real-Time Operating System (Part 2)" - What's New in Process Technology
User Groups:
Find more articles tagged with: