by:
nico120797
Products and Environment
This section reflects the products and operating system used to create the example.
To download NI software, including the products shown below, visit ni.com/downloads.
Hardware

Modular Instrumentation
Programming Language

LabVIEW G
Code and Documents
Third-Party Code Repository
Some users manage their code in repositories outside of ni.com. Use your best judgment when following links to third-party sites.
https://forums.ni.com/t5/custom/page/page-id/NewExample
Description
Description-Separate-1
Bonjour Tout le monde , J'aimerais echantillonner une valeur comprise entre 0 et 5V , qui sort de mon block read analog comment dois-je m'y prendre ?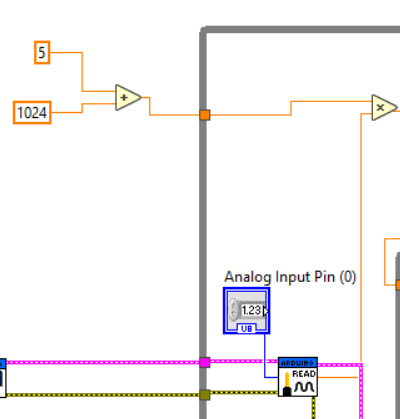 Description-Separate-2
Example code from the Example Code Exchange in the NI Community is licensed with the MIT license.